"Your time is limited, so don't waste it living someone else's life. Don't be trapped by dogma – which is living with the results of other people's thinking." – Steve Jobs
Everest Base Camp Trekin November is a journey that takes you to the Base of Top of the World, Mount Everest is an Altitude of 5360 m and offers you an Experience of a Lifetime.
Hiking to Everest Base camp is an amalgamation of high altitude topographical experience and people's cultural understanding. Too many superlative activities do make it an exciting prospect of finding the inner self of your traveling desires. From adventure to creation of momentous events EBC trek tops all. The entire trek covers 119 Kilometers from Lukla to Lukla.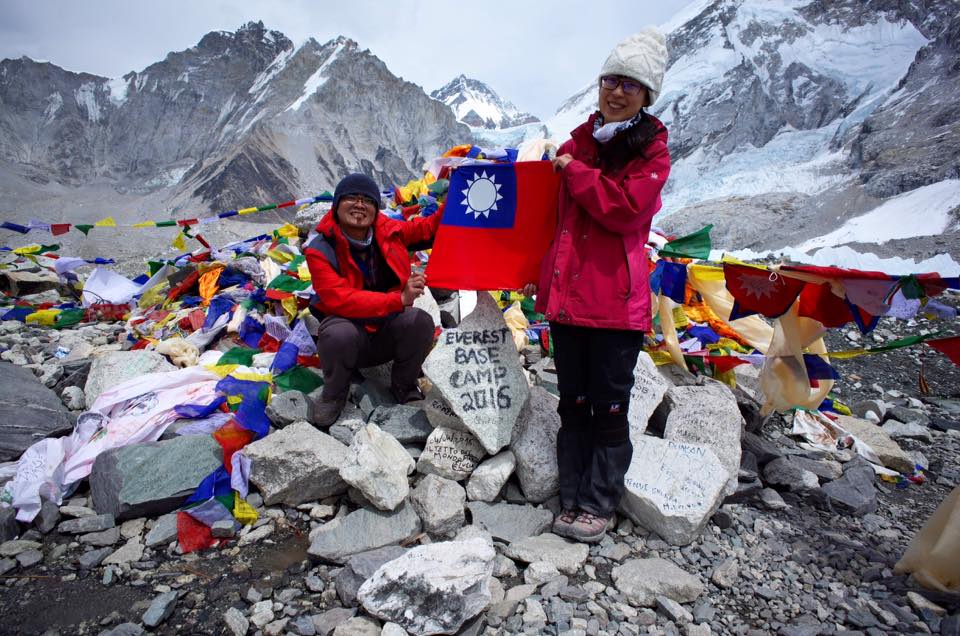 One of the best Autumn seasons starts from November month because the changes in climate and the natural scenery make it flawless beauty. In this season, if you are trekking independently, you do not have to fear getting lost. Everest Base camp is highly attractive throughout the year. The Sherpa have their own cultural rituals which are so interesting for us. They follow Tibetian Buddhism, which symbolizes inner peace, wisdom, and the searching of own happiness. Since 1921 the Sherpa guide and Trekking Company have been providing information through the journey of Base Camp Trek. When climbing to Namche for heading to Dingboche you can see the breathtaking views of landscapes and the snow-capped peaks make you a wonderful experience. In November, you can enjoy the trek with spectacular weather and the least chance of rainfall.
Everest Base camp weather in November
The Autumn season is much more beneficial for you because wind tends to be much less than other seasons that's why days are normal when the sun is rising. This is a suitable time to see the blissful features of blooming flowers and greenery areas in the villages You have an awful leisurely way on the Khumbu valley and love the various cultures and rituals of Sherpa people. Therefore, it is always recommended to behave a warm Jacket with proper Hiking Equipment. For your information, you may check our 2 Weeks Checklist for your Hiking in Nepal.
Lukla flight Cancellation and Delay In November
November is the good time of the year where the monsoon is over and sunshine to trek and enjoys the overall view of the Everest Base Camp and Khumbu Regions. The flight to Lukla is an open safe route and you can enjoy seeing the top of the hills and jungle area from the flight. During the November Trekking to Everest Base Camp, It is rare chances to have flight cancellation and delay.
Price of Everest Base Camp Trekking
In general, the price of Everest Base Camp depends on the service that will be provided by your hiking Company. There are plenty of factors that matter to the price of Everest Base Camp Trek. You may check our 14 Days Everest Base Camp Trek.
Experience Requirements for Everest Base Camp
Everest Base Camp Trek is considered an easy to moderate Trek compare to the Gokyo Lake trek. You don't need to have any Special training before doing the trek, however, you need to be physically fit and healthy. Normally, you will be walking for 5 to 6 hours each day. While walking at an altitude over 4000 meters, people may suffer from High altitude Sickness which is the only expected difficulty for major people. But there are several ideas to avoid altitude Sickness.
Travel and tourism are for pleasure entertaining and challenges too. You have to be mentally prepared and physically fit. During your trek, you need to be strong to climb the peak. Humble request to you if you have any preexisting medical condition such as heart, lung, and blood disease then inform us.
Accommodation of Everest Base Camp Trek
Thousands of thousand Hiking Lovers from around the world come to visit Everest Base Camp (5360 m). You will be provided Twin Sharing Accommodations while in Mountain with full Board Meals. We have set breakfast, dinner, and lunch including Nepali and Western Food. Your food will serve as a menu as you prefer. As Nepalese Dishes, You can have Dal Bhat ( Rice and Curry), Fried Noodles ( Chowmins), Dumpling ( Momo), Bread ( Naan), and many more. It is recommended to be Vegetarian while doing Trekking and suggesting you avoid Cheese because they are not fresh and many people get to suffer from stomach aches and Diarrhea.
Leader and Staff Arrangement
The purpose of our team is to give you a memorable experience at The Everest Base Camp in November, you will notify the culture, rituals worth of the villagers in each step by the Sherpa Guidance and Porter. They will recommend the routes for improving your trekking experiences with a full of safety. And the number of porters will be defined as per the number of members in your group. In general, 1 porter carries 2 person bag which will be between 20-25 kg in total. However, Porter is optional for you.
Hiking Insurance for Everest Base Camp Trek
Insurance is an essential part of the Trek. You should purchase your insurance in your own country. Please make sure that your hiking insurance for Everest Base Camp will cover all the expenses of Emergency evacuation and medical bills.
Trip Highlights
The local town of Namche Bazaars - A popular Sherpa people town
Panorama view from Syangboche including Mt. Everest 8848m
Sherpa people and culture
Closed view of Thamserku, Amadablam & Pumori
Sunrise view from Kala Patthar including breathtaking views of Mt. Everest
Everest base camp an altitude of 5360m
Khumbu glacier, one of the biggest glaciers in the Himalayas
Acclimatization: After 1000m ascent stay one more night for acclimatization
Do not make a rapid ascent
No alcohol, no sleeping pills, no smoking, no sex
Drink more: about 3-4 liters day-clean water (boiled, filtered or medicated), tea, coffee, soup, and juice
No heavy backpacks
Climb higher, always sleep lower Ascent less than 300m a day above 3.000m of altitude
Everyday Drink 3/4 Ltr water, Eat well and regularly
Wear proper warm cloth while you are at a high altitude.
Be aware of wind prevention.
If you have mild symptoms, do not proceed higher. Take aspirin tablets. If you have worsening symptoms, go down immediately.
Do not leave your team member behind unattended
Everest Base Camp Trek Itinerary
Day 01: Arrival in Kathmandu
Day 02: Fly to Lukla, trek to Phakding (2,651m/8,7,00ft): 40 minutes flight; 8km, 3 - 4 hours trek
Day 03: Phakding to Namche Bazaar (3,438m/11,280 ft): 11km, 5 - 6 hours
Day 04: Acclimatization Day - Namche Bazaar: (3,440m/11,284ft)
Day 05: Namche Bazaar to Tengboche (3,870m/12,694ft): 10km, 5- 6 hours
Day 06: Tengboche to Dingboche (4,360 m/14,300 ft): 9km, 5 - 6 hours
Day 07: Dingboche: Acclimatization
Day 08: Dingbouche to Lobuche (4,940 m/16,207 ft): 4km, 2 - 4 hours
Day 09: Lobuche to Gorak Shep (5,170 m/16,961ft), visit Everest Base Camp (5,364 m/17,594 ft): 13km, 6-7 hours
Day 10: Gorak Shep to Kala Patthar (5,545m/18,192ft) to Pherice (4,288m/14,070ft): 16km, 7-8 hours
Day 11: Pheriche to Namche Bazaar (3,440m/11,280 ft): 20km, 6 - 7 hours
Day 12: Namche Bazaar to Lukla (2,860m/9,186ft): 19km, 6 - 7 hours
Day 13: Flight Back to Kathmandu ( 38 mins)
Day 14: Final Departure
Find More Details here: 14 Days Everest Base Camp Trek