Namche Bazar (3,440 m), the famous tourist hub of the Khumbu region is located in the Sagarmatha National Park and covers 1,1248 square kilometers. The town is surrounded by Kongde Ri (6,187 m) in the west and Mt. Thamserku (6,623 m) in the east. It is a bustling town full of trekkers/climbers embarking on adventurous treks and expeditions in the Khumbu region. Moreover, the world-famous Everest Base Camp Trek also involves Namche Bazar in its route.
Habitat to not only rare Himalayan wildlife like snow leopard, musk deer, and red panda, Namche Bazar is also home to the legendary Sherpas. Along with the people of the Sherpa community, you will be meeting Rai, Limbu, Lama, etc. Even though Namche Bazar is home to mountain people, you can see people from all around the world in the peak trekking and climbing seasons, and it is the charm of this beautiful town.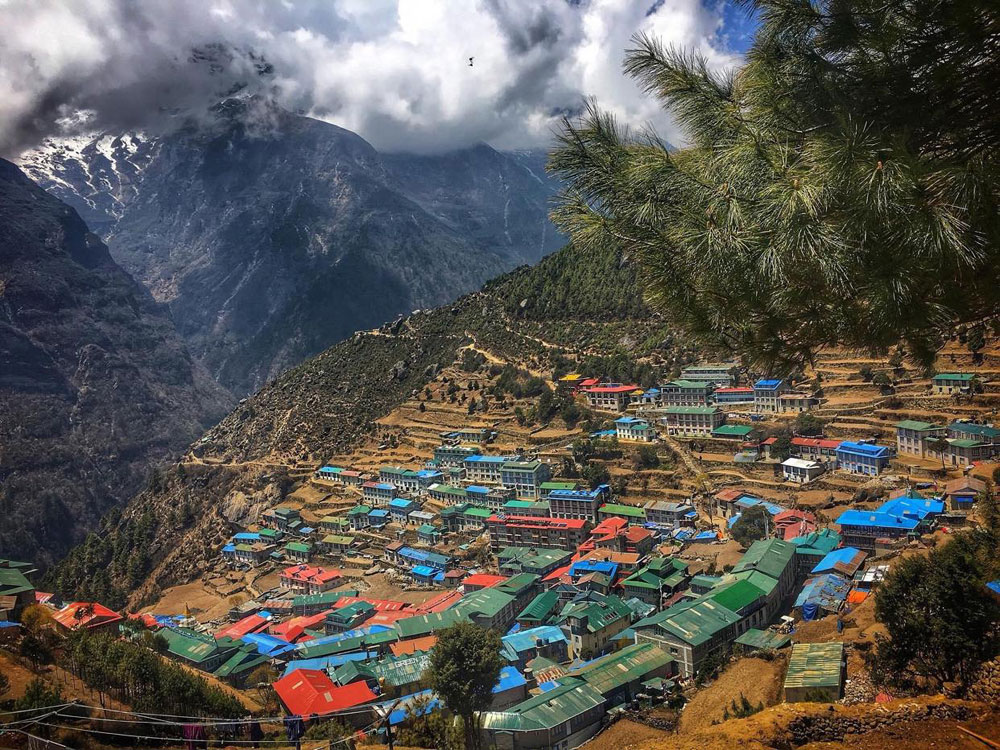 Trekkers usually spend a couple of nights in Namche Bazar to acclimatize before ascending further. You can do many things here and around this town. There are many restaurants, cafes, cyber cafes, regular pubs, and places to play pool in Namche Bazar.
You can hike to nearby villages and relish the breathtaking views of the Himalayan mountains along the route or hike to close viewpoints to embrace the beauty of the Himalayas.